Useful Links & Services
We now have a new style website - if you have saved a link for us and are seeing this information, please cancel the link - enter www.kingtonstmichael.com in your browser's address bar for the new website and then save that as a link.
You should see a website with a white background.
For a list of useful telephone numbers and website addresses for recreation, leisure, travel and essential services etc, please click on the icon:

~*~*~*~*~*~
Our village correspondent for the Gazette & Herald is Linda Durno. If you have an item that you'd like to put in the villages section of the paper, please let Linda have it before close of play on a Tuesday for inclusion in the edition of the following week. You can e-mail your article to Linda at kingtonstmichael@btinternet.com (please put "Gazette" in the subject line) or pop it through her letterbox at 14 The Close, KSM. Please only 'phone with short items such as a date or odd snippet as she doesn't do shorthand! (Linda's tel. no. is 01249 750514).

If you know of any other local websites please e-mail us and we will enter a link to it: kingtonstmichael@btinternet.com. Thank you.
~~~~~~~~~~~~~~~~~~~~~~~~~~~~~~
Animal Cruelty
Contact the RSPCA cruelty line on 0300 1234 999.
Black Box Collection Dates:
Black Boxes are usually collected on alternate Mondays. Please go to the Home Page and look under the Diary & Events section for current collection dates.
To request a second black box for kerbside collection, free of charge (subject to availability), please contact the Hills Waste Solutions helpline on 0845 603 2085. Allow up to four weeks for delivery.
The recycling helpline is 0870 2427596 or visit the website. If you have any furniture which you no longer need, but is too good to throw away, then contact "Waste Not, Want Not" on 01249 447140.
Bonfires
If you have a problem with bonfires affecting your property please click on the icon for more information:
Bus Timetable
As from Monday 31st March 2014 our village bus service changed to the number 92. Please click here for a printable copy of the new timetable. The service runs Monday to Saturday.

Call-IT! Volunteering Support Line for Wiltshire
Anybody seeking to help out in their local community can Call-IT! 0845 521 6224 to find out what volunteering opportunities are available in the area.

Call-IT! will be answered Mondays and Wednesdays from 9am – 2pm, at other times an answerphone gives information about the other ways you can find out about volunteering in your community.
The range of volunteering opportunities is enormous and can be for as many or as few hours as you can spare, some opportunities require as little as an hour a month, others a day a week. The team can help you find the right opportunity to fit with you. Call-IT! now to find out how you can help out in your community on 0845 521 6224. Or visit our website: www.volunteercentrewiltshire.org.uk.
Carers Information & Support Service
Carer Support Wiltshire is a Wiltshire-wide charity supporting people who care for family members or friends. This could be looking after a young child with a learning disability, caring for an elderly spouse with dementia or helping a friend with a mental health problem, to name but a few examples.
It provides carers with confidential emotional support, access to information that can help them with their caring role, as well as opportunities for time out – social groups, pampering sessions and days out. All of its services are free to carers.
Web: www.carersinwiltshire.co.uk
Email: info@csww.co.uk
Freephone: 0800 181 4118
Citizens Advice Bureau
Tel. 0845 1203707

North Wilts Citizens Advice Bureau (Chippenham)
www.northwiltscab.org.uk
Advice Line: 0844 375 2775 Monday, Tuesday, Thursday & Friday 10am to 4pm, Wednesday 9am to 4pm.
Drop in hours: Monday, Tuesday, Thursday and Fridays 9am to 1pm. Appointments available. Wheelchair access. Address:
3 Avon Reach
Monkton Hill
Chippenham
Witlshire
SN15 1EE
Fax: 01249 445812
Click here for a general information leaflet.
We have other offices in: Malmesbury, Corsham, Wootton Bassett, Calne.
Clarence - Roadwatch
CLARENCE (an acronym for Customer Lighting And Roads ENquiry CEntre) is a Wiltshire County Council provided service centre, set up to allow you to quickly and easily report road and lighting defects and hazards.
Have you spotted a defect or fault on a Wiltshire road or right of way or cycle lane, such as a pothole, a broken street light or a blocked route? Then Wiltshire Council wants to hear from you. Defects include: potholes, damaged road signs, faulty street lights & traffic lights, blocked gullies, flooding, overgrown hedges, highway verges & ditches, highway trees, oil spills, mud on road, accident damage, defective road markings and grit bins.
To report a defect you can either:
Report a Fault Online or email: clarence@wiltshire.gov.uk or call freephone: 0800 232323
Mobile 'phone users, and for calls from outside Wiltshire, telephone 01225 713350
Opening Hours: Monday to Friday 8:30am - 5:00pm.
Clearing snow and ice yourself - new guidance published
(The following information is from Wiltshire Council)
Last winter many people helped keep pavements and public spaces around their homes clear of snow. However, many people were put off doing so because of fears of being sued. Read on for advice on your rights and responsibilities when clearing snow and ice from public areas.
There is no law stopping you from clearing snow and ice on the pavement outside your property, pathways to your property or public spaces.
If an accident did happen, it's highly unlikely that you would be sued as long as you:
are careful
use common sense to make sure that you don't make the pavement or pathway clearly more dangerous than before
People using areas affected by snow and ice also have responsibility to be careful themselves.
Tips and advice on clearing snow and ice
start early - it's much easier to clear fresh, loose snow compared to compacted ice that has been compressed by people walking on it
don't use hot water - this will melt the snow, but may replace it with black ice, increasing the risk of injury
be a good neighbour - some people may be unable to clear snow and ice on paths from their property
if shovelling snow, think where you are going to put it so that it doesn't block people's paths or drainage channels
make a pathway down the middle of the area to be cleared first, so you have a clear surface to walk on
spreading some salt on the area you have cleared will help stop ice forming - table salt or dishwasher salt will work, but avoid spreading on plants or grass as they may be damaged by it
pay particular care and attention to steps and steep gradients
use the sun to your advantage - removing the top layer of snow will allow the sun to melt any ice beneath; however you will need to cover any ice with salt to stop it refreezing overnight
if there's no salt available, sand or ash are good alternatives
The full article is available via the Directgov website or the HSE website.
Community Transport, Good Neighbour Schemes, etc.
Village Link
Transport & Caring Co-ordinators
c/o Community First
St Josephs Place
DEVIZES
Wiltshire
SN10 1DD

Tel. 07590 720836
Click here to view their leaflet.

www.wiltslink.org.uk Good neighbour scheme covering villages to the north and west of Chippenham, including Kington St Michael, and providing transport, practical and domestic help.
CONNECT2
Connect2 RUH - About the service: Connect2 will provide you with a choice of bookable journey opportunities from Chippenham Town Bridge to the Royal United Hospital in Bath, single or return. The service runs Monday to Friday (except Bank holidays) and all journeys must be booked in advance of travel, by telephoning 08456 525255. Click here
to view the full leaflet.
Countryside Code
For information on how and where to access the countryside, and on The Countryside Code, please visit www.countrysideaccess.gov.uk
Crash information now available online
A new website has just been launched, which allows members of the public to search for and look up the locations of every road traffic crash reported to police since 2005 - free of charge. This information could form an important part of a council's campaign to lower speed limits or increase road safety awareness within the community.
This is the first time that the public has ever been given such comprehensive access to this data, and will now allow interested parties to locate crashes in a particular area, see what date they occurred and how serious an incident it was; a detailed collision report can then be downloaded. This is the part of the site where there is a charge for access, it's normally less than a pound per report. Anyone wanting to search the map can go to www.crashmap.co.uk
Credit Union
These are indeed difficult financial times for many families but there is a lifeline which is available and will indeed help many. The four Credit Unions in Wiltshire have worked together and can now offer loans of up to £500 at an interest rate of 2% per month (calculated only on the reducing balance of the loan) to borrowers who can demonstrate the ability to repay. Please click here for further details.
CRIMESTOPPERS
www.crimestoppers-uk.org
Wiltshire Crimestoppers (call anonymously with information about crime): 0800 555 111
Devices for People with Disabilites
If you have a disability, then, in addition to familiar supporting equipment, you may need a special device to meet your particular circumstances to improve the quality of your daily living.
Remap is a national organisation of practical engineers, specialising in designing, making and installing such devices to meet these specific needs.
Many items are made from simple materials and are remarkably economincal to produce as well as often being ingenious. Typical devices are bath/shower hand grips, tubes to carry sticks on wheelchairs, eye drop dispensers, TV controls and modifications for sports, toys and hobby equipment. There are many examples on Remaps' website www.remap.org.uk.
The service is free, but, as a charity, Remap relies on donations. If you think Remap can help you then telephone (01722) 322484.
Dog Fouling
Wiltshire Council's website states: "Dog owners must, by law, pick up any mess made by their pets in public places such as roads, footpaths, school playing fields, sports fields and parks. Wiltshire Council enforcement officers can issue on-the-spot fixed penalty notices and refer offenders for prosecution."
If anyone sees an owner letting their dog foul in a public place please report it to Wiltshire Council, either by 'phoning 01249 706111 and asking for the Dog Warden, or email publicprotectionnorth@wiltshire.gov.uk or via an on-line form: click here. Your personal details will be treated in strict confidence and you will be informed of the outcome of the complaint. Please note that complaints regarding aggressive dogs should be made to the police.
It is also worth noting that parasites can be transmitted to livestock through infected dog waste being left on grazing land. Some of these parasites cause diseases in livestock which can result in the death of sheep and abortion in cattle. Dog walkers and owners can take some simple steps to help minimise the risk of spreading these diseases:
• Always remove dog waste from all locations, including grazing land. If your dog is carrying the parasites, it will pass the eggs in its poo. By safely disposing of dog waste, you will help minimise the risk of passing on disease to livestock.
• Don't let your dog eat remains of dead animals or leftover birth materials, such as placentas, whilst out walking. Your dog may be infected by parasites if you allow it to eat animal material it may find whilst out on a walk. Often the parasites cause no symptoms in dogs, but sometimes the disease of neosporosis can seriously affect your dog's health and possibly result in death.
• If you choose to feed your dog raw meat, make sure that it is parasite-free. Your dog can pick up parasites from eating uncooked meat. You won't be able to tell if raw meat contains parasites just by looking at it, but your local vet will be able to
give you advice on how to make sure raw meat is safe for your dog.
Further information can be found at http://www2.keepbritaintidy.org/keyissues/dogfouling/default.aspx
Did you know?
Primary school children and footballers are most at risk from diseases from dog fouling? After it has lain on the ground for two weeks worms develop, and their diseases and others can cause: toxocara canis, roundworm, salmonella and E-coli, resulting in pneumonia, asthma and blindness.
However it is SAFE to clear it up on the spot.
Don't run the risk – bag it and bin it. To report an incident of anti-social dog fouling please contact Wiltshire Council's Dog Warden on (01249) 706425.
Domestic Abuse
For information on domestic abuse, and where to get help, please see:
www.wiltshire.gov.uk/communityandliving/communitysafety/saferwiltshiredomesticabuse.htm and www.datingwebsites.org/domestic-abuse
E-Safety
e-Safety links for parents - these links will give you information on safe internet use:
www.childnet-int.org/kia/parents/
Fireworks
For information on firework safety and the law regarding the setting off of fireworks, please visit www.gov.uk/fireworks-the-law. If you have any concerns with noise from fireworks after the stated times, please contact your local Police station, who enforce this law.
"The law relating to use and sale of fireworks: During 2004 the law relating to fireworks changed in order to help reduce anti-social use of them and reduce injuries especially to young people. You cannot set off fireworks between 11pm and 7am except for on 5th November when you can set them off until midnight and New Year's Eve, Chinese New Year and Diwali when they can be set off until 1am.
You must be over 18 to buy fireworks, except for caps, cracker snaps, novelty matches, party poppers, serpents and throw downs where the legal age of purchase is 16; these are known as indoor fireworks. It is an offence to throw or set off fireworks in a street or public place and it is also illegal for anyone under 18 to possess fireworks in public. It is an offence for people who aren't firework professionals to buy and possess category 4 fireworks. These are only to be used at public displays by firework professionals."
Floodwater Advice
The Environment Agency gives the following advice about floodwater:
· Six inches of fast flowing water can knock you over
· Two feet of floodwater will float your car
· Flooding can cause manhole covers to come off leaving hidden dangers
· Don't walk or drive through flood water
· Don't let children play in floodwater
· Don't walk on riverbanks when there is flooding
· When water levels are high, be aware that bridges may be dangerous to walk or drive over
· Culverts are dangerous when flooded
· Look out for other hazards such as fallen power lines and trees
· Wash your hands thoroughly if you touch floodwater as it may be contaminated
For more information read Floods happen, be prepared
Wiltshire Council website also has flooding advice for homeowners and flooding advice for business owners
To report a flood to Wiltshire Council: Tel. 0800 23 23 23 e-mail: via Wiltshire Council's website
Flooding - Vulnerable People
Please note if assistance is required for vulnerable people out of normal office hours please contact the Duty Emergency Planning Officer via the Police on 0845 4087000. Flooding incidents should continued to be reported to the CLARENCE number 0800 232323.

Good Neighbours service


Wiltshire Council is building a network of 25 Good Neighbours Coordinators working in selected rural communities. The scheme is primarily aimed at older people living in rural communities and seeks to establish a trusted and effective bridge between vulnerable individuals and the statutory, voluntary and commercial organisations that are able to offer help and support. They offer information and support to access a range of services, such as advice on benefits, healthcare needs, social activities, financial returns, transport and befriending. Please click here for details of the service. Our local co-ordinator is Jenny Plummer,who can be contacted on 07447 922028 or e-mail chippenhamgnc@communityfirst.org.uk.
For further information please contact Helen Lines at Community First: hlines@comunityfirst.org.uk 01380 722 241.
Grit Bins
Wiltshire Council advice: "Salt in grit bins should be used by local people for minor roads and pavements, which are not routinely treated during bad weather. The salt should not be used for private driveways or roads."

Grit bins in Kington St Michael are currently situated at Tor Hill, Stanton Lane, the junction at The Ridings and opposite The Close at the school
crossing entrance.
Help to Live at Home
Do you or someone you know need some extra help? Are you finding it more difficult to manage at home? Are you concerned that you might be less independent? Please click here for a leaflet on what help is available.
Householders' Guide for Emergencies
Wiltshire Council has issued a booklet, Householders' Guide for Emergencies, which may be viewed and/or printed by clicking here.
Independent Living
Ridgeway Care & Repair (North Wiltshire) helps older, vulnerable and disabled people to remain living in their own homes by offering advice & practical support; organising repairs, improvements and home adaptations as well as project managing building extensions. For more information visit www.ridgewaycommunity.org.uk or telephone 01249 460701.
Information Point
Police & Council information Service. Services available…Library staff are able to assist you with numerous police related queries.
The services that can be provided are listed below (please note – if your query is not listed below contact Wiltshire Police on 0845 408 7000). At Chippenham library you can:
· Hand in small items of found property (which will then be recorded and temporarily stored until they can
be picked up and taken to police storage)
· Provide details of your lost property
· Access leaflets on crime prevention
· Get answers to common police enquiries
· Contact the Police on the non emergency number(0845 408 7000)
Junk Mail and Unsolicited 'Phone Calls
Apparently Royal Mail are going to be putting loads more unsolicited junk mail through our letter boxes in the near future, with their new scheme called "Door to Door". If you'd like to lighten the postie's load and avoid the junk mail, here's how to go about it:

• For addressed mail, call 0845 703 4599 or see www.mpsonline.org.uk
• For unaddressed mail, call the Royal Mail Door to Door Opt Out Service on 08457 950 950 or e-mail mediacentre.customer.service@royalmail.co.uk
• For telephone calls, 'phone 0845 070 0707 or see www.tpsonline.org.uk
• For faxes, call 0845 070 0702 or see www.fpsonline.org.uk
• For e-mails and recorded 'phone calls, call the Information Commissioner on 01625 545 745 or e-mail mail@ico.gsi.gov.uk.
• To stop junk addressed to those who have passed away call The Bereavement Register on 0870 600 7222.
Leakstoppers
Wessex Water wants to keep leakage levels low and needs your help. Do you have damp spots on your path? If so you may have a leak. If you spot a leak ring the Leakstoppers hotline on 0800 6920692 (24 hours) or e-mail leakstoppers@wessexwater.co.uk.
Milk Doorstep Delivery
Contact Milk & More, tel. 08456 063606.
Mobile Library

The mobile library visits Kington St Michael every
fortnight
. This vehicle has full disabled access. It arrives at the Old Post Office (near the village hall) at 10.40am until 11am. It then moves on to the school at 11.05am until 11.45am, where it is open to the general public (and then to the schoolchildren if it is during term time).
For other library services
click here
. F
or dates of visits and more information, click on
mobile library

.
NEIGHBOURHOOD RETURN
"Neighbourhood Return is an organisation that helps find people with dementia or memory loss who have gone missing.
So could you give up some time to help find a neighbour or relative who has gone missing? All you need to register is a mobile 'phone that is regularly charged and switched on. Should someone go missing in your area you will be contacted to ask if you can help.
The chances of being called out are very low but if you are available you only search for a two and a half hour stint. Availability is adaptable and if you it is inconvenient then just say so.
This scheme has been successful in Oxford and Northampton and there is a proposal to set up a similar scheme in Wiltshire. It is hoped to form a pilot scheme in Wiltshire ( with the Chief Constables approval.)
If this sounds like something you would like to do then please go to the website which is www.ourturn.org.uk
What we are looking for at this stage is for people to register that they would be interested in helping - the chances of being called out. and for every 10 people they usually get 4 out. This will then give an indication of the viability of setting up a scheme in Wiltshire
Join our list of local searchers, ready to help out in an emergency.
It is a really worthwhile cause and I do hope you will feel that you can register. Any queries you can of course contact me in the usual way."
Gwyn Comley
33 East Yewstock Crescent , Chippenham, SN15 1QS
Tel: Home: 01249 654758 Mobile: 07786 741431
Newspaper Delivery
Contact Mervyn Singer, tel. 01249-750215.
NHS Wiltshire
NHS Wiltshire has produced Choose Well – a webpage and leaflet that act as a simple, handy guide to getting the right treatment. There is now a Wiltshire-wide service for out-of-hours medical and dental services, provided by a local company, Wiltshire Medical Services. Click on the website www.wiltshirepct.nhs.uk/choosewell, or pick up a leaflet at your doctor's surgery, library or other public building, to find out who to call when.
In an emergency (e.g. serious injury, loss of consciousness, chest pain or suspected stroke) patients should always 'phone 999. For healthcare advice over the 'phone, NHS Direct is available on 0845 4647.
Parish Newsletter from Wiltshire Council
To view the latest copy of Wiltshire Council's parish newsletter please click here.
Recycling
The nearest household recycling centre is at Stanton St Quintin; click here for the website giving details of opening times, map, etc. (Click on Stanton St Quintin for the nearest site.)


For a copy of the recycling directory for Chippenham (including Kington St Michael)

click here

.
Commercial Cardboard Skip Recycling Service:
A chargeable cardboard skip recycling service for commercial properties will be provided across the country from 1st April, 2009. 6, 8, 10 and 12 cubic yard skips will be available. Any commercial property which requires a quote for a recycling skip collection service should call 01380 724911 to discuss their requirements.
To find out more about the Wiltshire Council new waste and recycling collection service visit www.wiltshire.gov.uk/waste

Refuse Collections
Refuse is collected on a Friday, except for Bank Holidays

.

Roadworks
For the latest news about any roadworks, utility work and non-street works that may be taking place in this area, please

click here to access the information on the Wiltshire Council website.

Schools
Primary school: Kington St Michael CE Primary School, tel. (01249) 750454, www.kingtonstmichaelschool.co.uk.
Secondary Schools (Chippenham):
Abbeyfield School, tel. (01249) 464500, www.abbeyfieldschool.co.uk
Hardenhuish School, tel. (01249) 650693, www.hardenhuish.wilts.sch.uk
Sheldon School, tel. (01249) 766020 www.sheldonschool.co.uk

Science Museum Library and Archives
Please click here to view information about this facility at Wroughton, near Swindon.
The Science Museum Library and Archives is one of the most pre-eminent collections in the world of printed items relating to the physical sciences, engineering, industry and transport. There are outstanding collections in these subject areas, but it also has significant collections on the scientific exploration of the natural world, including natural history and the science of life; on cartography, oceanography and the earth sciences, astronomy and cosmology; and on the application of science and technology to human life, including public health and medical technology, agriculture and domestic technology.

Stray Dogs
If you have found a dog, please contact (01249) 706111 during office hours*. Out of office hours and up to 11pm please ring 0845 0568035 and your call will be dealt with by the Out of Hours Service. If you have lost a dog, please contact (01249) 706111 during office hours* who can advise if your dog has been found.
*(Note: office hours are Monday to Thursday 08:45 am – 5:15 pm & Friday 08:45 – 4:45 pm)
Local Authorities are now responsible for dealing with stray dogs at all times under the Clean Neighbourhoods and Environment Act 2005. The police will no longer have a duty for stray dogs.

Trading Standards
The Trading Standards Institute can be contacted via: www.tradingstandards.gov.uk, or for the Wiltshire Trading Standards Service

click here.

Victim Support
Tel. 01380 738888 (8am - 8pm)

Wiltshire & Swindon History Centre
Wiltshire and Swindon History Centre
Cocklebury Road
Chippenham
Wiltshire
SN15 3QN

Telephone : 01249 705500
By Fax : 01249 705527
By E-mail: heritageadmin@wiltshire.gov.uk
Website link

Wiltshire Council
Wiltshire Council, County Hall, Trowbridge. Tel. 0300 456 0100 (all departments)
www.wiltshire.gov.uk
Social care help desk - tel. 0300 456 0111
Automated payments - tel. 0300 456 0199

The local Wiltshire Council office is at Monkton Park, Chippenham, Wiltshire, SN15 1ER
Monday to Thursday 9:00am to 5:00pm
Fridays 9:00am to 4:30pm

Wiltshire Cycleway
The complete Wiltshire Cycleway Guide, produced by Wiltshire County Council Travelwise and Wiltshire Tourism, is available for only £2 by calling 0870 2405599.

WILTSHIRE POLICE
KNOW THE NUMBER: 0845 408 7000 (your call will be recorded). The new single NON-EMERGENCY number replaces all previous public police station numbers. In an EMERGENCY dial 999. For more information visit www.wiltshire.police.uk. (Wiltshire Police Minicom, tel. 01380 734064).

The police service has set out its commitment to the public in a "Policing Pledge"; click here for details.

Chippenham Rural North NPT.
Contact Details: Please use the team email address below to report issues of local concern in your neighbourhood - this email address should not be used to report crime - please call 0845 408 7000 (101 from 19.9.11) to report minor crimes.

Email: chippruralnorthnpt@wiltshire.pnn.police.uk Tel: 101 (yes, just dial 101!)

Community Beat Manager (CBM)


Rural Neighbourhood Policing Team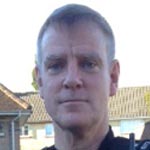 Name: PC Les Fletcher
Shoulder Number: 1973
Tel: 101
PCSOs: Our area Police Community Support Officers and PCSO Elizabeth Duncan 6184 elizabeth.duncan@wiltshire.pnn.police.uk
Any issues please do not hesitate to contact them on the above email addresses or on 101 to report a crime.
Gay Policing Initiative: To speak to a Gay Liaison Officer call 101.
~~~~~~~~~~~~~~~~~~~~~~~~~~~~~~~~~~~
USEFUL WEBSITES
www.ageconcernwiltshire.org.uk
www.bbc.co.uk/wiltshire

www.biddestonevillage.co.uk (Biddestone village website)
www.biodiversitywiltshire.org.uk (The website of the Wiltshire Biodiversity Partnership)
www.brinkworth.info (Brinkworth village website)
www.burtonwilts.org.uk (Burton village website)
www.businesslink.gov.uk (Business Link)

www.castle-combe.com (Castle Combe village website)

(Chippenham And Villages Environmentalists)

www.chap-partnership.co.uk Chippenham Area Community Partnership

www.childline.org.uk 0800 1111

www.chippenhamharriers.co.uk (Chippenham Harriers Running Club)

www.chippenhammdc.co.uk (Chippenham Metal Detecting Club)

chippenham.ourcommunitymatters.org.uk

www.christianmalford.org.uk (Christian Malford village website)

www.communitygroup.co.uk (Public interest website)

www.communityrepaint.org.uk (Donate unwanted paint or obtain donated paint for a charity or community project)

www.counselling-directory.org.uk/region_71.html (Councilling directory for Chippenham & the surrounding area).

www.cprewiltshire.org.uk (Wiltshire Campaign to Protect Rural England)

www.crashmap.co.uk Find out where any road traffic crashes happened in your neighbourhood.

www.crusebereavementcare.org.uk

www.ctxchange.org The Charity Technology Exchange - through this programme, eligible UK-based charities are able to choose from over 170 donated or discounted technology products from partners such as Microsoft, Symantec and Cisco for a small administration fee. The products include operating system software and server software, security software and hardware products such as switches, routers, wireless equipment and firewalls.

www.dfes.gov.uk/bullying (Anti-bullying webpage of the Department for Education & Skills)

www.disabledsouthwest.co.uk (Webzine for the disabled community, their carers and friends).

www.doorwayproject.co.uk (Homeless charity in Chippenham)

www.equalityhumanrights.com (Equality and Human Rights Commission).

www.freegle.org.uk (A recycling organisation with local groups, where people give and receive items for free - formerly "Freecycle" but now UK based)

www.freightgateway.co.uk/wiltshire Information for transport companies on road restrictions, etc in Wiltshire.

www.getsafeonline.org (Get Safe Online, a highly informative UK government-backed website with advice on what to do to avoid online fraud)

www.gwe.uk.com (Great Western Enterprises)

www.homes4wiltshire.co.uk (Homes 4 Wiltshire is the way in which you can search for housing in the Wiltshire Council area. Homes 4 Wiltshire will allow you more involvement in your housing future and this website is your gateway to a new home. You can search for vacant properties across the Wiltshire Council area on this website.)

www.hullavingtonparishcouncil.org.uk (Hullavington Parish Council website)

www.intelligencenetwork.org.uk (Wiltshire & Swindon Intelligence Network)

www.iod.com (Institute of Directors)

www.kingtonlangley.org (Kington Langley village website)

www.ksmcc.moonfruit.com (Kington St Michael Cricket Club website)

www.landshare.net (Linking people who want to grow their own food to space where they can grow it)

www.luckington.org.uk (Luckington village website)

www.lynehamvillage.com (the official Lyneham website!)

www.m4br.org.uk (M4 Business Resource)

www.moneymadeclear.fsa.gov.uk (Financial Services Authority - FSA)

www.myguide.gov.uk (myguide is a website designed to help people take their first steps with computers and the internet. Registered users get access to an easy-to-use email system and a wide range of online courses.)

www.nalc.gov.uk (National Association of Local Councils)

www.nhs.uk for information on health matters

www.northwiltscab.org.uk (North Wilts Citizens Advice Bureau)

www.nspcc.org.uk (NSPCC, tel. 0808 800 5000 e0mail help@nspcc.org.uk)

www.oaksey.com (Oaksey village website)

www.recycleforwiltshire.com (for information on recycling)

www.recyclenow.com (Information on recycling, compost bins & more)

www.remap.org.uk (Devices for people with disabilities)

www.ridgewaycommunity.org.ok (for help with independant living)

www.ruralcommunities.gov.uk (Commission for Rural Communities)

www.sherston.org.uk (Sherston village website)

www.sja.org.uk/sja/counties/wiltshire.aspx (St John's Ambulance, Wiltshire)

www.stantonstquintin.co.uk (Stanton St Quintin website)

www.streetbank.com

Streetbank - sharing in your neighbourhood. Streetbank puts you in touch with your community, bringing neighbourboods closer and making the world a bit nicer. See members living within one mile, make requests on the community noticeboard, lend items, give away unwanted stuff and ask for help.

www.suttonbenger.org.uk (Sutton Benger website)

www.tradingstandards.gov.uk (For the Wiltshire Trading Standards Service click here)

www.uk.freecycle.org (Swap unwanted items for free; the nearest group is Chippenham)

www.visitbath.co.uk (Bath)

www.waste-not-want-not.org.uk Waste Not Want Not is a registered charity based in Chippenham. It collects free of charge unwanted items of serviceable furniture, household goods and electrical items, to pass on at affordable prices to families and individuals whose household income is below £20,000 per annum, and to all over 60s.

www.wessexchambers.org.uk (Chamber of Commerce)

www.wshc.eu (Wiltshire & Swindon History Centre's website for local historical information)

wsnhwa.weebly.com (Wiltshire Neighbourhood Watch)

www.wiltshire.gov.uk (Wiltshire Council)

www.wiltshire.gov.uk/environment-and-planning/gritting/clarence-roadwatch
(CLARENCE - Customer Lighting And Roads ENquiry CEntre )


www.wiltshirecommunitytransport.org.uk

www.wiltshiregeologygroup.org.uk

www.wiltshirelaf.org.uk (Wiltshire Local Access Forum)

www.wiltshire-pa.gov.uk (Wiltshire Police Authority)

www.wiltshirewoodrecycling.org.uk (based in Castle Combe - recycles wood!)

www.wiltsfire.gov.uk (Wiltshire Fire & Rescue Service)

www.wiltslink.org.uk (Local transport and good neighbour scheme)

www.wiltsrec.org.uk (Wiltshire Racial Equality Council)

www.wiltsv-dubclub.co.uk (VW owners club - meets in Chippenham. Click here to view their Facebook page.)

www.wireuk.org (Women in Rural Enterprise)

www.wsbrc.org.uk (Wiltshire & Swindon Biological Records Centre)

www.wshc.eu (Wiltshire & Swindon History Centre, in Chippenham)

http://wwffg.tripod.com (West Wilts Fly Fishing Club)

www.yattonkeynell.com (Yatton Keynell village website)

www.yourguide.org.uk/chippenham