All Angels WI, Kington St Michael

All Angels WI, Kington St Michael
(Founded 2013)
President: Elizabeth Allen
Secretary: Liz McCarron
Treasurer: Maria Casley
General members: Glennis Clarke, Debra Low & Faith Ward
E-mail:allangelswi@gmail.com
Website: www.allangelswi.org
"All Angels WI provides a welcoming environment, accessible for all women to learn and socialise whilst supporting each other and the local community."
PLEASE CHECK www.allangelswi.org
FOR OUR MEETING DATES, AND THE LATEST NEWS AND EVENTS AS THE PROGRAMME IS SUBJECT TO CHANGE
About us
All Angels WI was established in March 2013, with the support and backing of the existing Kington St Michael WI, so that local mums and working women can get together once a month, learn new skills and socialise. There is no age restriction and the new WI has already signed up over 30 members of all ages.
Meeting dates
All Angels WI meets every third Monday evening of the month at 8pm. This is subject to change around school holidays. Always check our website at www.allangelswi.org

to check for our next meeting date.
Location
We meet at Kington St Michael Village Hall. Sat Nav postcode; SN14 6JA.
www.villagehall-ksm.org.uk/location
Membership
Come along to your first meeting for free, and join in our activities.
After that we ask for £4 as a non-member and hopefully you'll want to join us, so annual membership is £34.50
If you are interested in joining please email us at allangelswi@gmail.com. If you already belong to a local WI group, you are welcome to become a dual WI member.
Meetings & Events

(Please check www.allangelswi.org and www.facebook.com/allangelswi for any last minute changes)
The knitting circle meets on alternate Wednesday evenings in The Jolly Huntsman and alternate Thursday mornings in Kington St Michael Club.
All welcome from beginners to experts.
Monday 15th September: Wine tasting. What better way to return after the summer holidays than with an evening of wine tasting!

Monday 20th October: Chocolate making. First wine and now chocolate; the meetings just get better and better!

Monday 17th November: Christmas bring & share. More details to follow.
2015

Saturday 7th March: Progressive supper - details to follow, but save the date! Organised by Kington St Michael and All Angels WIs.
News 2014
July ~ A talk from Rick Squires about KSM's village shop was followed by two members from KSM WI giving us hints and tips ready for the Flower & Produce Show on August 2nd; plus our very own Liz McCarron demonstrated how to bake the perfect scone!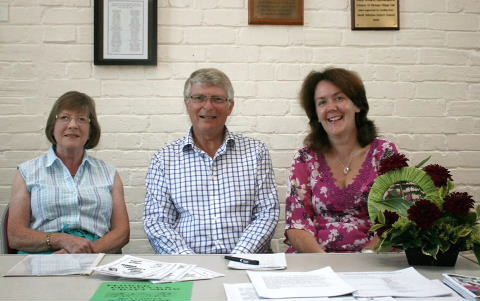 June ~ Monday 16th June was another hands-on session - this time learning sugarcraft with Andrews Bradfield. Everyone enjoyed making their own sugar fondant rose and it has inspired some of us to go away and develop our skills.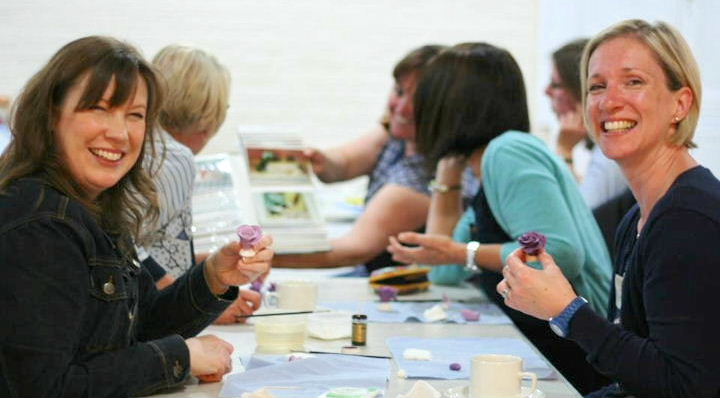 May ~ At May 19th's meeting we enjoyed a hands-on massage session with Maggie Croft. We learnt lots of useful tips on hand massage and everyone went home very relaxed.
~ We combined forces with KSM WI for a litter pick-up around the village on May 12th.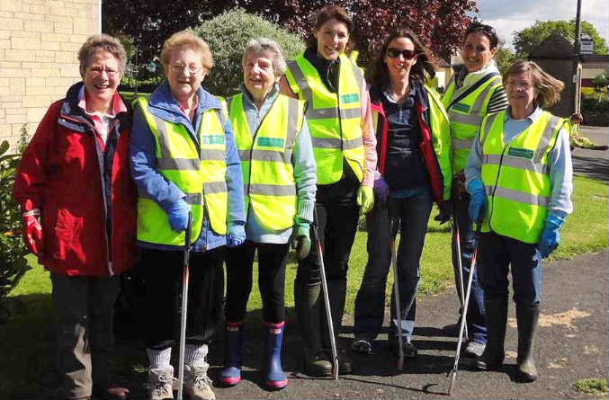 The litter pickers, 12th May 2014
March ~ The quiz night in Kington St Michael Club was well attended, with nine teams taking part. The winners were Baker's Half Dozen with 93 points, second were Black Sheep with 83 points and third, with 80 points, were New Bees. The winner of the wooden spoon was Autumn Club.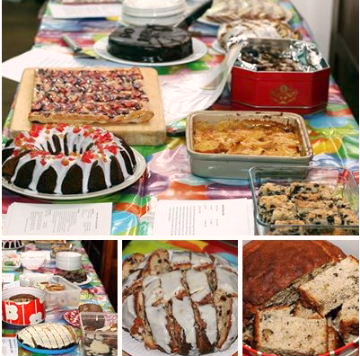 January ~ January's meeting included a cooking demonstration with Claire from The Pampered Chef and offered our members a chance to sample and share some of our own family favourites and swap recipes.
News 2013
December ~ We're in the Mirror (11th December 2013) - see: http://www.mirror.co.uk/news/uk-news/modern-day-womens-institute-more-wine-2913295
~ There was a great turnout for our evening of festive wreath making. Everybody was supplied with a metal ring, a bag of moss and a plentiful selection of greenery and given a quick demonstration on how to put it all together. The results were fantastic; look out for them on doors in December! We were also joined by journalist Polly Hudson from The Mirror and the NFWI's Head of Communications, Charlotte Fiander.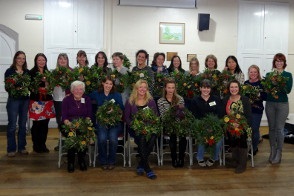 Wreath making
October ~ Members enjoyed cheese tasting and a very interesting talk by local cheese maker Ceri Cryer.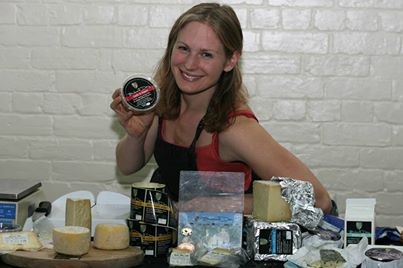 ~ All Angels WI joined members of Kington St Michael WI on Saturday 5th October to plant spring bulbs in the village. These new bulbs are to replace the ones that were removed by the recent gas works near The Ridings with a grant of £100 from British Gas. Luckily there was a good turn out from both WIs as there were over 500 daffodil bulbs to plant. Well done to everyone who helped as it was hard work digging holes on that bank!
It was also a lovely social occasion and enabled members of both WIs to get to know each other better.

(Bulb planting, 5th October '13)
July ~ July's meeting was spent learning about the art of spinning wool.

(Liz McCarron teaches spinning)